This is part of my photo report on the Living & Design Satellite and DESIGNEAST 01 in Osaka 2010.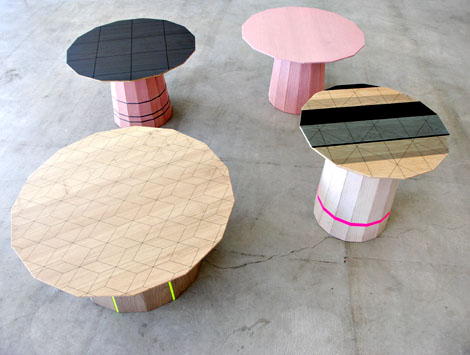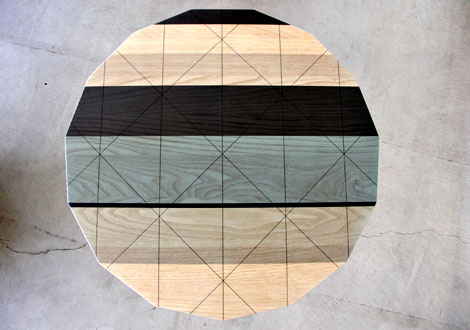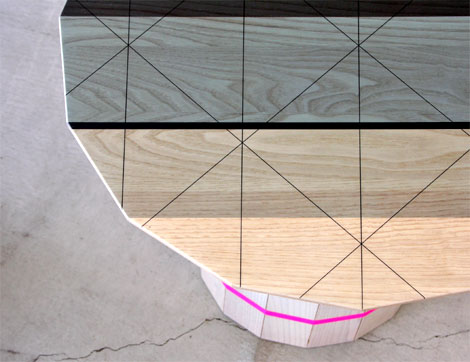 The wood inlay of the 21st century!
Wood furniture manufacturer
Karimoku
has invited young, international designers to create new furniture for contemporary living.
Dutch design duo
Scholten & Baijings
came up with "colour wood", a series of side tables that reinvent the idea of the intarsia. Here, the wooden texture is overlaid by transparent layers of coloured stripes and line patterns.
The technology behind is inkjet printing on wood boards -- thick ones, not veneer! Currently, Karimoku is the only manufacturer capable of this technology.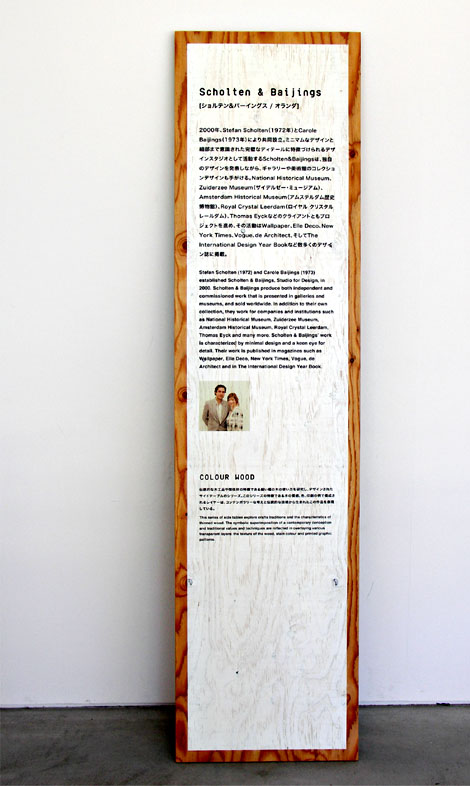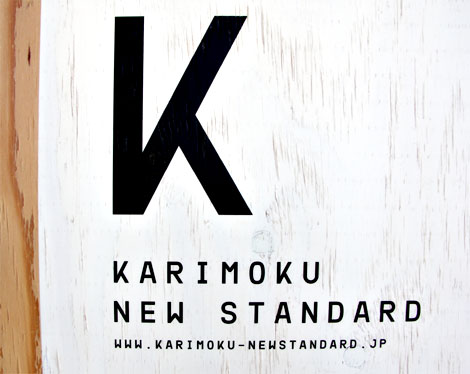 The technology was also used for the information boards, showing that it works for text and photos as well.
The Karimoku pavillion entirely.
It can be seen at Nakanoshima Banks until October 03 as a part of the
Living & Design Satellite
program.