This is part of my photo report on the Living & Design Satellite and DESIGNEAST 01 in Osaka 2010.
Finishing touches on a self-made shelf based on the plan "Split" by Peter Marigold.
At
DESIGNEAST 01
, until October 03, an utopia is alive: The "empathic co-creation between designers and users".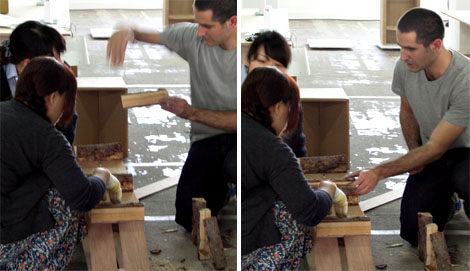 16 designers and architects (see list below) offer not only plans for a design but also their helping hands to make the actual object (above you can see designer Peter Marigold assisting two users).
And with 1000 Yen a plan and 1000 Yen a material kit, altogether 2000 Yen, this is truely affordable design.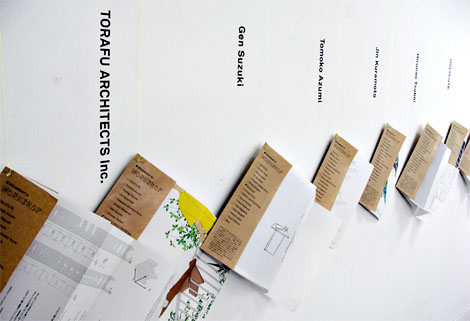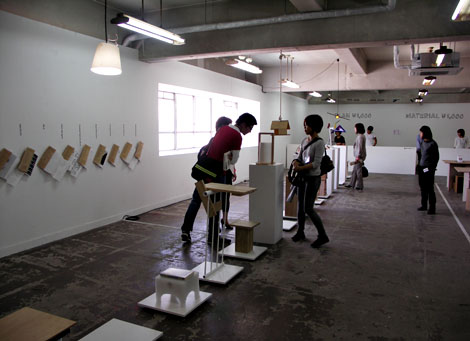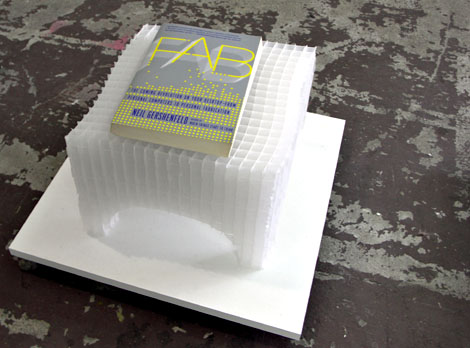 There have been utopias of democratic design and a better life through design from the Arts and Crafts Movement to Bauhaus;
Enzo Mari's "Autoprogettazione"
or Vogt + Weizenegger's "Blaupause" explored independence from manufacturers with do-it-yourself designs; Droog Design's "Do Create" products require the user's intervention to complete the design.
However, in the digital age, user themselves set the terms of how they want to be involved into creative processes. Open source, WEB 2.0 and user-generated designs characterize this new "prosumer" culture. That as well as the inflationary use of the term "design" challenge designers to reconsider their role.
The clue DESIGNEAST 01 offers is a lively workshop where people enjoy collaboration on creating an object -- designed by a designer, but completed by the user's own hand. An experience that also educates the user, deepens the understanding of aesthetics, quality and design philosophy.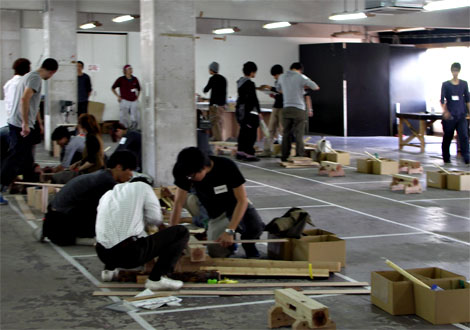 Traditional manufacturing methods (sawing and nailing) dominated. In one corner, however, the cutting plotters of Fab Lab Japan represented the significant field of computer aided personal fabrication.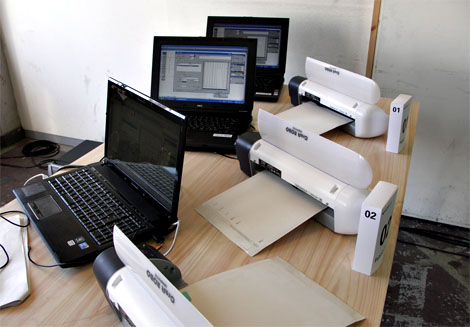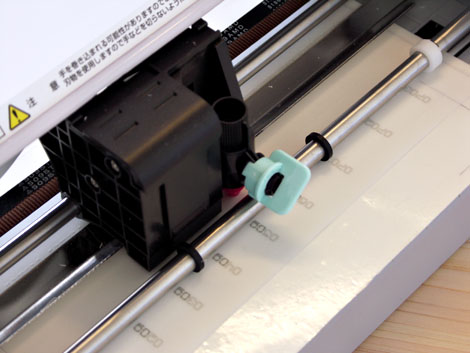 List of collaborating designers and architects:
UGLYCUTE
Tomoko Azumi
Kueng Caputo
Jin Kuramoto
Claesson Koivisto Rune
Hiroko Shiratori
Gen Suzuki
Hiranao Tsuboi
TORAFU ARCHITECTS Inc.
Sosuke Nakabo
Ryuji Nakamura
Peter Marigold
FabLab Japan
Ryuji Fujimura
MILE