This week's feature:
"Ferita" by Takushi Aono at GalleryrellaG, Kyoto
Ferita
is Italian and means "wound" or "injury". But "injury" is only the anticipation of proceeding further into this room. Needles, tied to thin threads, like a thicket of thorns, seem to deny any access.
However, you don't have to be a martyr. After a while, when your eyes got used to the glitter and twinkle, you will discover a way to enter -- without a scar.
The silent but intense installation is shown at GalleryrellaG, on the 5th floor of the Kotobuki building
(map)
, south of the Shijo Kawaramachi crossing. The former bank building, constructed in 1927 with high ceilings and a wooden art deco staircase, now hosts the lovely
Minä Perhonen
shops and galleries dedicated to fashion, textile and jewellery design.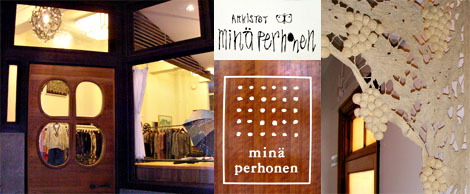 Kyoto
On Sunday starts
Kyoto Arts 2010
. The festival aims to provide a look at art in Kyoto "that spans over genres and generations" -- during the whole month of August.
As a part of Kyoto Arts 2010,
Super Window Project
will show "100 Cars On Karl Marx Allee" by Mathieu Mercier, off-site at
Cafe Oku
in Gion (August 1 - 29, 11:00 - 19:00, closed on Tuesdays, opening July 30, 17:00 - 20:00).
Exhibition
Yasuhiko Kida's world
at
Shibunkaku
(until August 01; 10:00 - 17:00, closed on Mondays; admission 800 Yen).
Exhibition
"Xの謎" (X-Ray riddles) at the museum of the University of Kyoto
(until August 29; 9:30 - 16:30, closed on Mondays and Tuesdays; admission: 400 Yen).
Antiques flea market on the grounds of
Toji Temple
(August 01, 7:00 - 16:00, on the first Sunday every month).
recommended:
A thicket of thorns -- accessible
tommy "oden" toy cars, works from the breaker project and more
Blurring the borders of art, science, research and experiment
Material, transcending itself
Shintoism physically
| | |
| --- | --- |
| | Mitarashi festival at Shimogamo Shrine, one of my favourite traditional festivals so far in Kyoto. The core of the festival is a purification ritual: After wading barefooted through a cold creek on the grounds of the shrine -- with a candle in your hand --, you will receive some fresh spring water to drink. This is believed to bring health and energy for the whole summer. (until July 26; 17:30 - 22:30; donation: 200 Yen). |
Nishinomiya
recommended:
Constructing endless possibilities
Amagasaki
Exhibition
"Animals in Contemporary Art" at Amagasaki Cultural Center
(July 24 - August 29; 10:00 – 17:00, on Friday and Saturday until 18:00, closed on Tuesday; Admission: 600 Yen).
Osaka
Exhibition "Shigeo Fukuda's Visual Jumping" at ddd gallery
(July 13 - September 4; 11:00 - 19:00, on Saturdays until 18:00; closed on Sunday, Monday and on national holidays; opening: July 13, from 17:30 on).
Exhibition
"The Complete Posters of Tadanori Yokoo" at the National Museum of Art, Osaka
(July 13 - September 12:; 10:00 – 17:00, on Friday until 19:00, closed on Monday; admission: 1100 Yen).
Exhibition
"Planet Antiques" by Toshiyuki Shibakawa at YOD Gallery
(until July 31; 11:00 - 19:00; closed on Sunday and Monday).
recommended:
Creative gatherings organized by OOO
Foreigner's Live Art Guide
| | |
| --- | --- |
| | For more exhibitions and events about art and design in Osaka rely on FLAG. |
..........
On the Agenda are events in Kyoto - and also in Osaka and Kobe - that I'm interested in and plan to attend --

shamelessly subjective

.
Although the list isn't meant to be complete, I hope it provides some valuable tips for those interested in art and design in Kansai.
Kindly note that the above dates and times are subject to change.