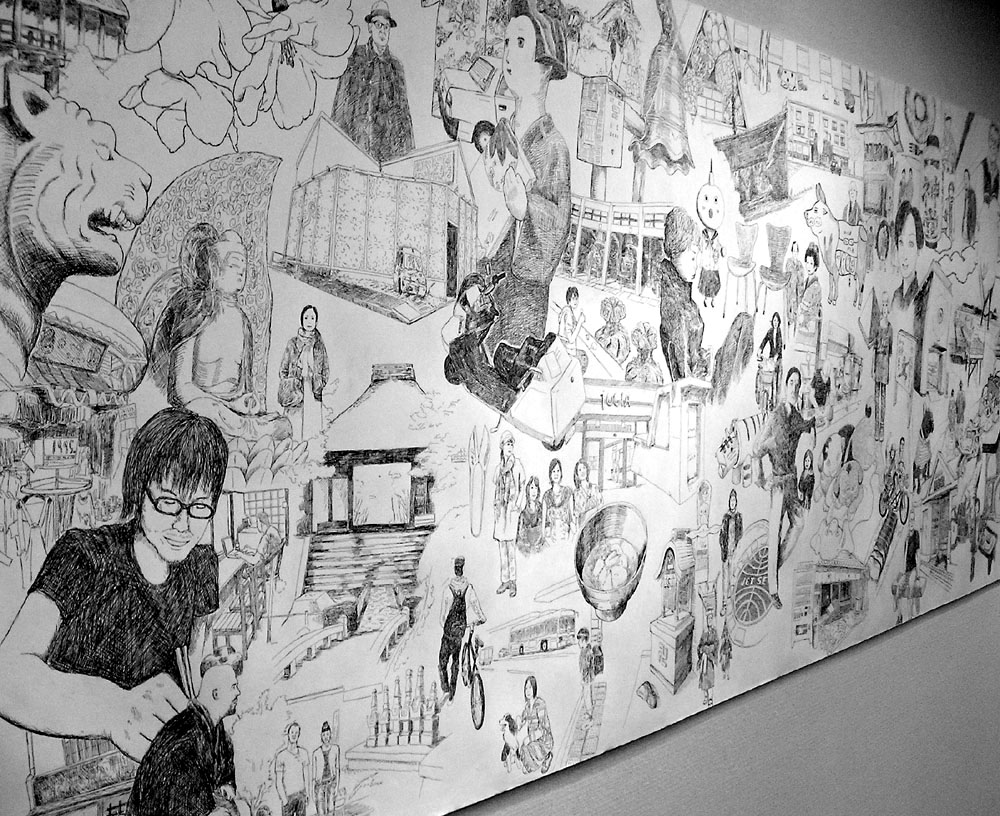 I wish this could to be seen permanently! The sketches of Hideki Katsumura's KYOTO ISSUE (in the tradition of
emaki
, picture scroll) capture glimpses of Kyoto's everyday life, its sights, its people, its visitors, smallest details -- you can get totally immersed in it.
The paper scroll pictures the city just like it is, makes you feel its adorable beauty, and also sense its oddities…
So worth seeing, no matter if you are familiar with Kyoto or have just arrived, but unfortunately, it can be seen only until Sunday, February 21st as a part of the
Graduation Show of the Design and Architecture classes of the Kyoto Institute of Technology
at the
Museum of Kyoto
(5. floor of the main building; 10:00 - 19:00, last day until 16.00).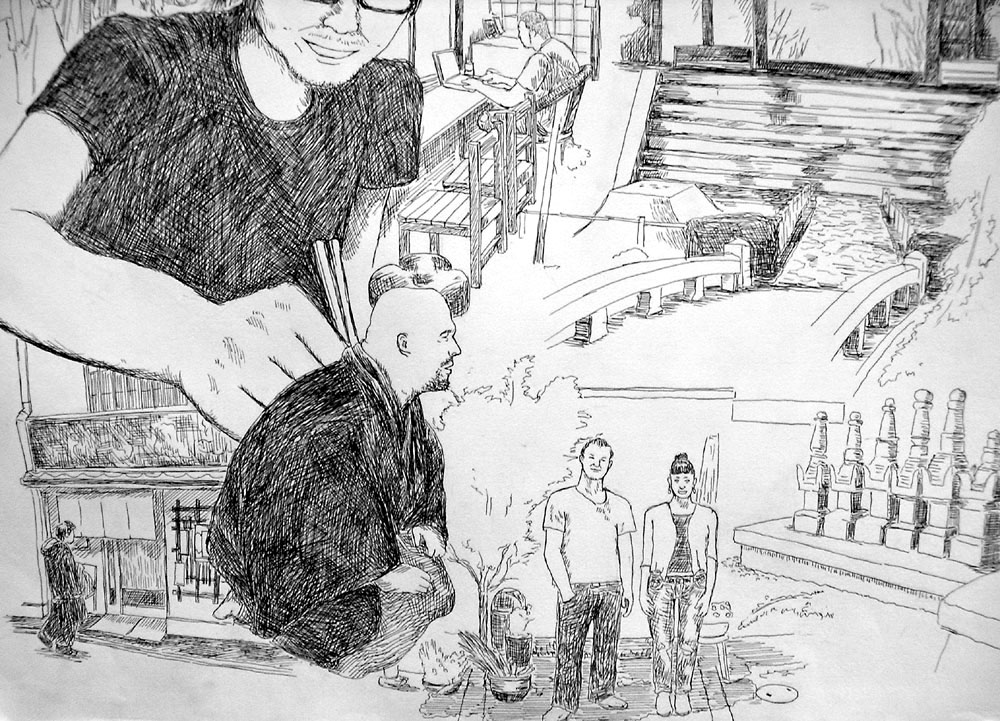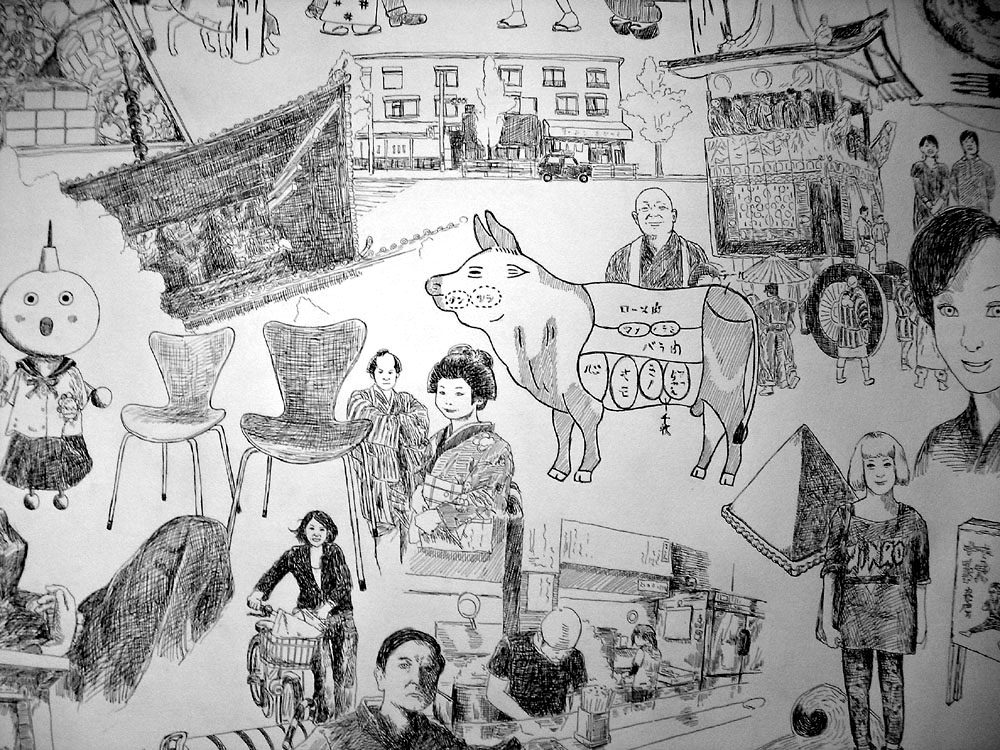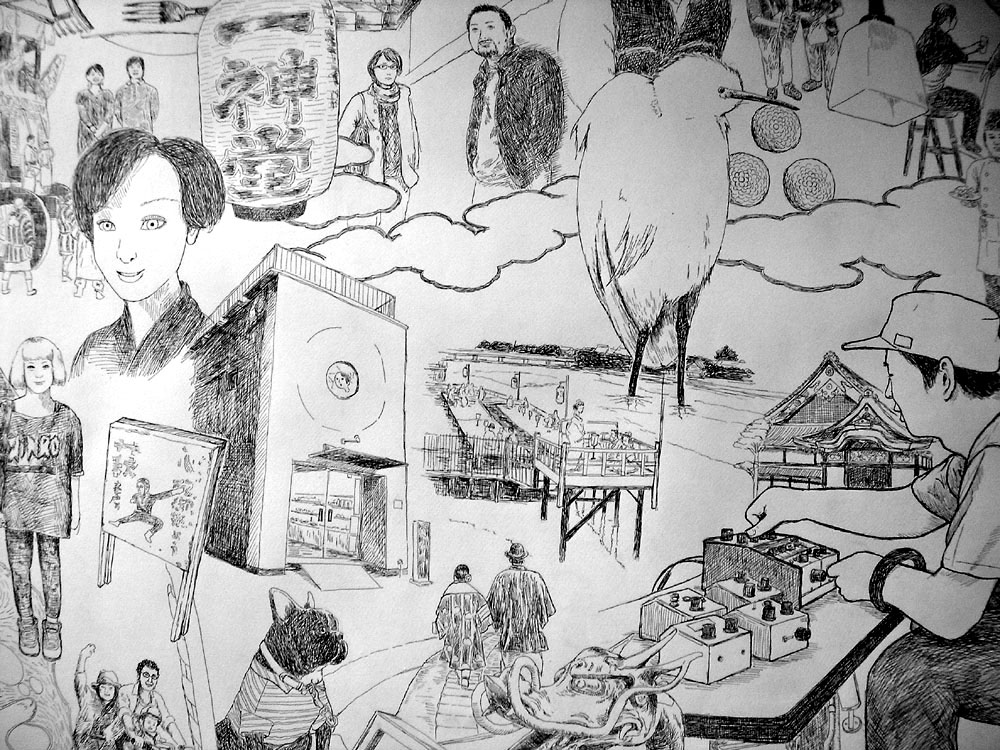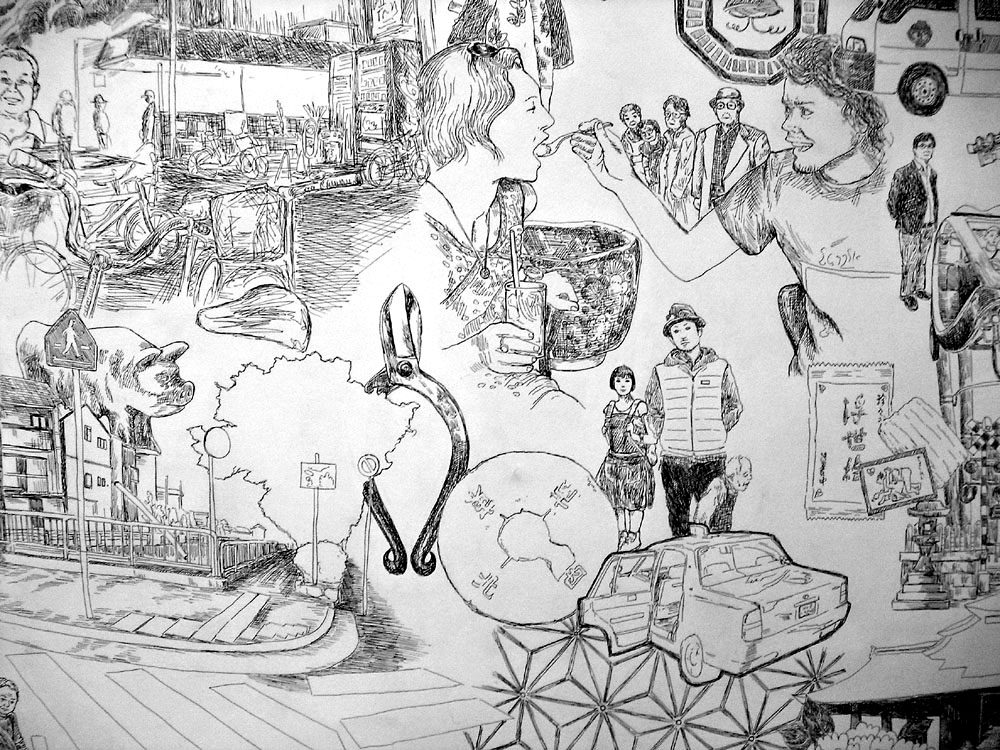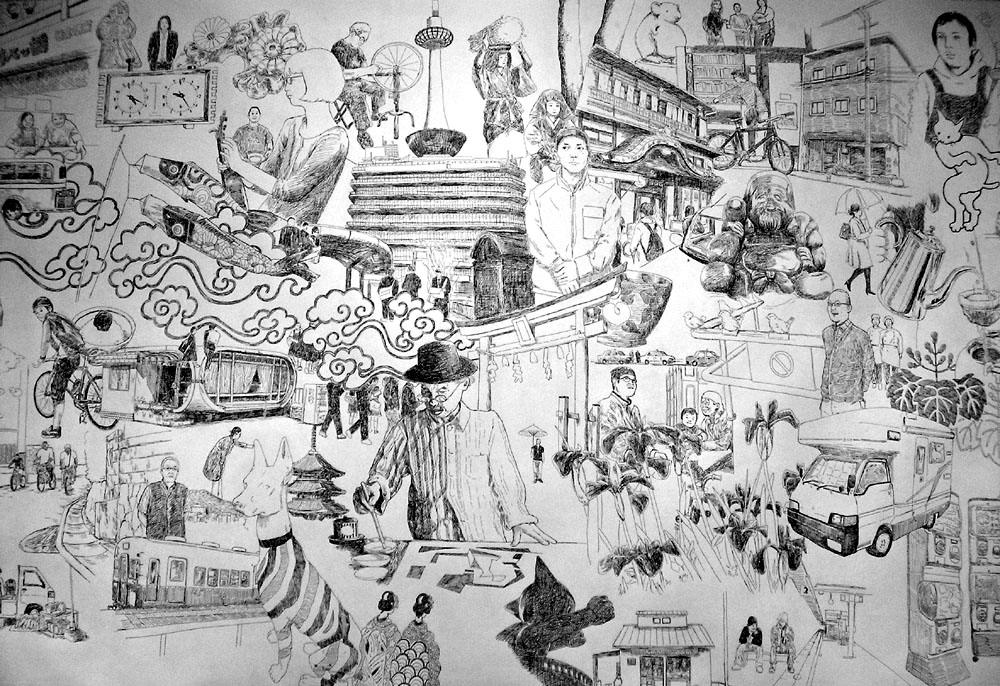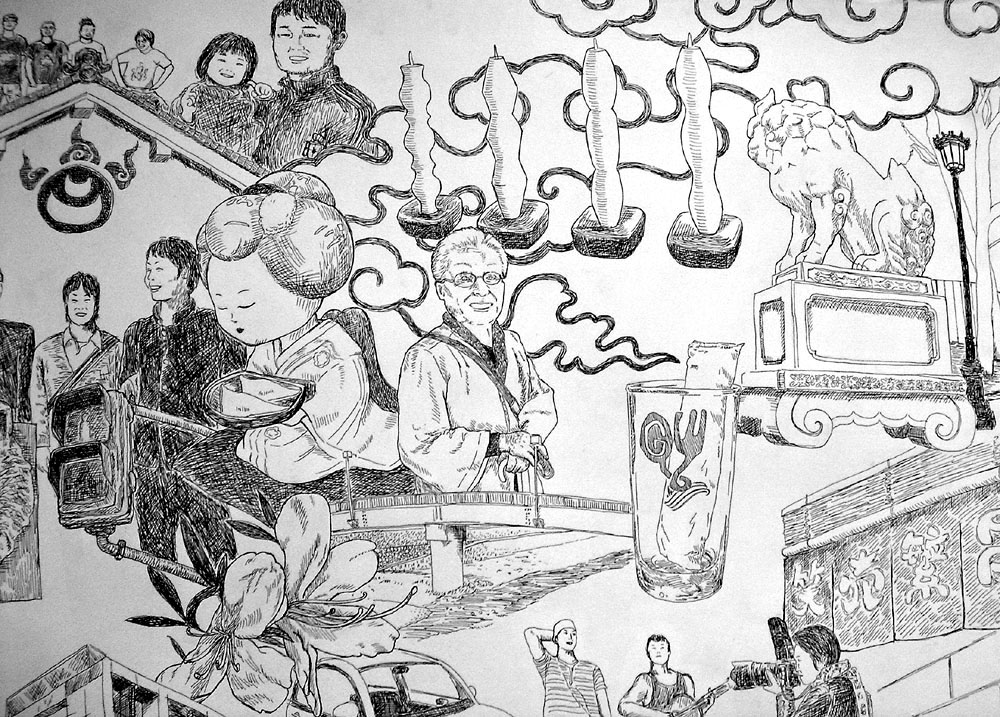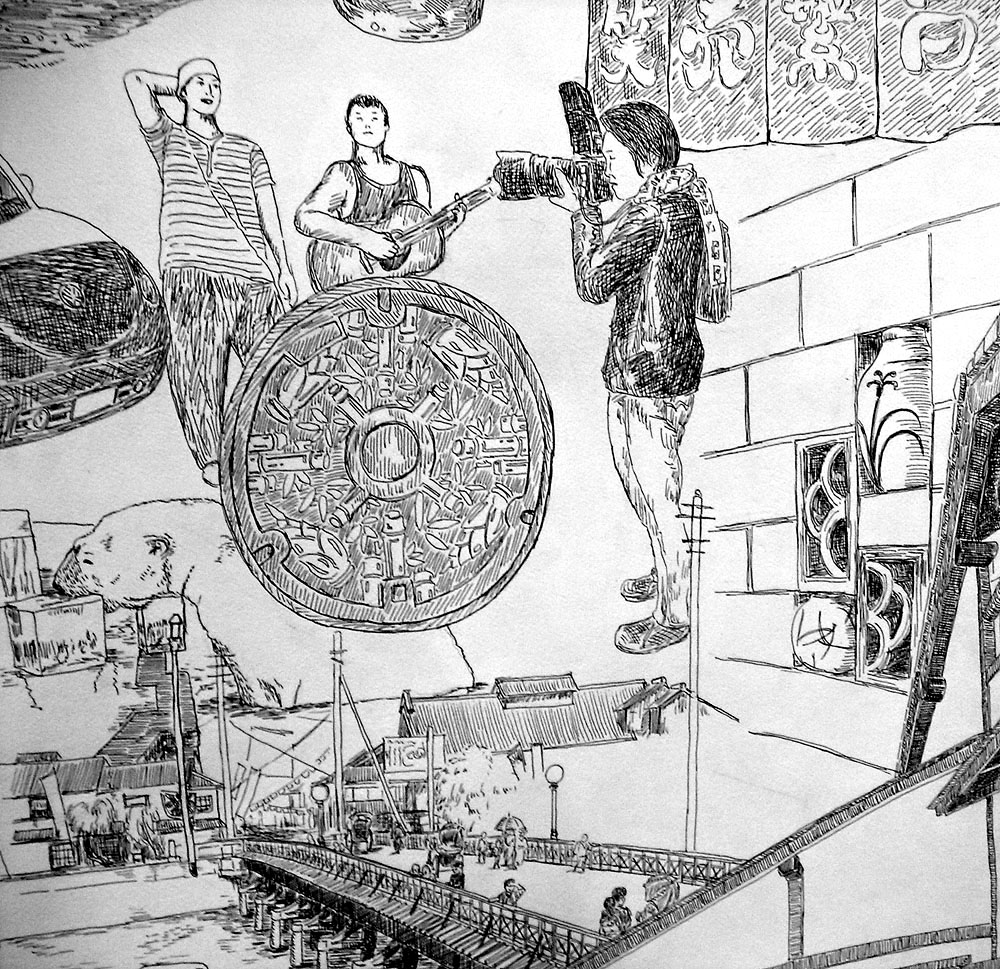 Click on the pictures for larger images.