Curling up on the sofa, watching TV and munching on chips? No chance! Japanese snacks won't let you do this. They encourage action.
Warming-up: Do-It-Yourself Chips by MUJI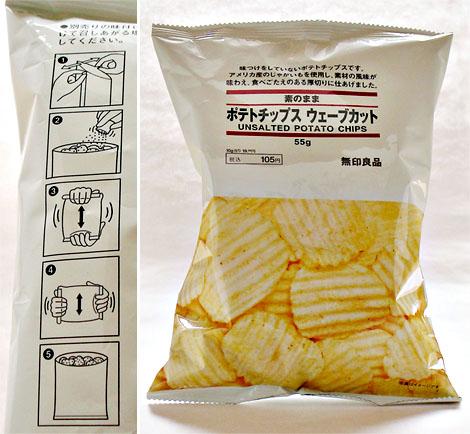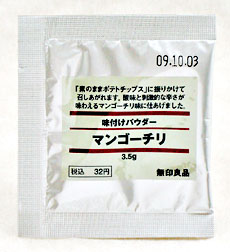 'Unsalted Potato Chips'. What seems like MUJI-minimalism taken
to the extreme is actually an effective strategy to offer a wide variety of flavors, especially uncommon ones.
11 spice powders, including 'Mango Chili', 'Shiitake', 'Salt Caramel' or 'Yuzu Kosho' (Japanese citrus fruit with green chilies), are available separately in small sachets. Just add it to the chips and shake well.
(By MUJI)
Habanero's challenge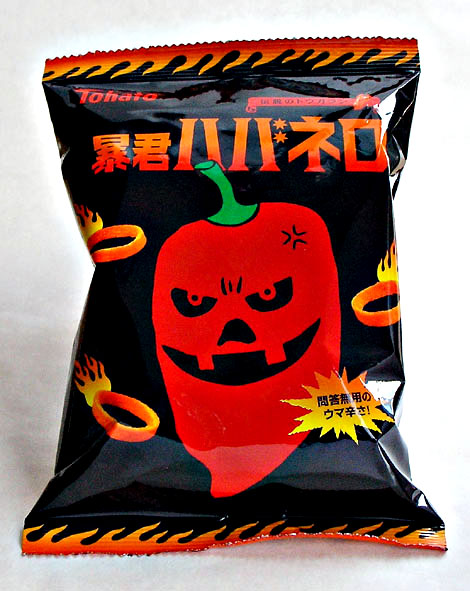 Can you hear the sardonic laughter of Habanero? The world's hottest pepper doubts that we can stand the heat of 'his' extra hot chili chips.
Even if you prove otherwise, you will be challenged again and again by special editions. For example, the one flavored with spicy hot chili and icy cool menthol, above on the right.
(By Tohato)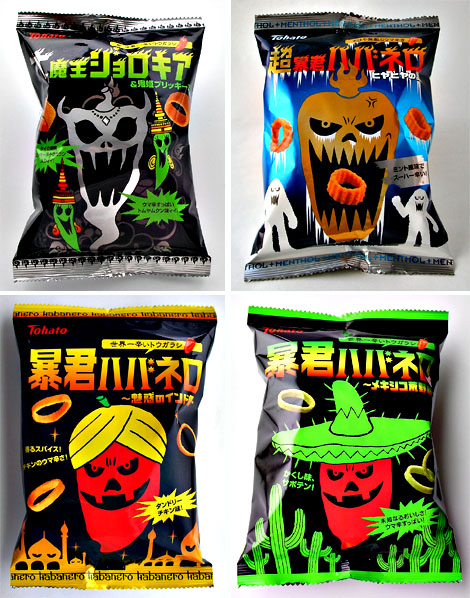 Inaudible Ninja Snack - the art of perfect camouflage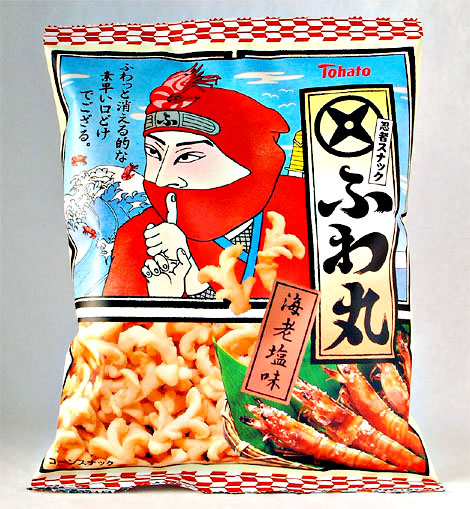 Having beaten Habenero, we are sufficiently self-confident to consider a career as a Ninja. Ninja Snack 'Fuwamaru' puts our suitability to the test. If you think its texture is not crispy enough, you failed.
Shush! The Ukiyo-e-style ninja enjoins silence. Ninja have to be invisible and inaudible. The latter is also what they expect from their snacks. Any crunchy sound would ruin the most skillful concealment!
(By Tohato as well)
Pretz's Tsurete-kun: You'll never walk alone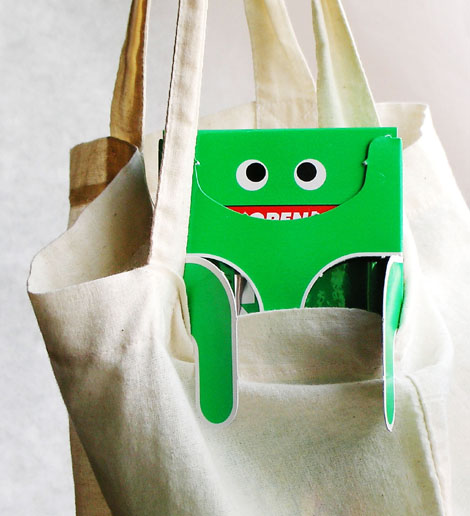 Now you are in the mood for some real adventures. Do you want to leave the house, but don't want to be alone? Count on Tsurete-kun! The name derives from the phrase
tsurete iku
= to bring somebody along, accompany. Make this special edition box of Pretz sticks come alive by folding out its perforated arms and attach it to your bag: Voila, here you have your droll looking companion…
(By Glico)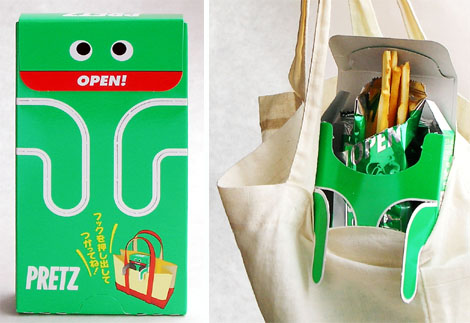 And what works for Couch potatoes will do Mouse Potatoes good as well. Let's turn off the computer and get outside!