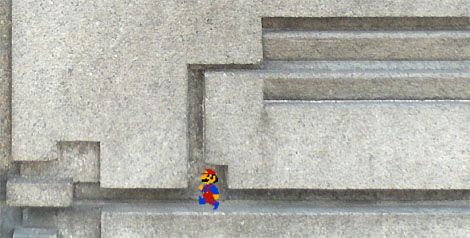 While strolling through Kyoto's alleys, we came across a western style building with striking stone carvings.
It turned out to be the former headquarters of the
Nintendo corporation
and dates from the time when the company was manufacturing playing cards, probably built in the 1930's.
I wondered about the geometric patterns of the stone panels… and then I realized that these carvings have already predicted the company's future in the digital entertainment industry: Don't they resemble the pixelated game environments through which their famous character Super Mario will be jumping and running some day soon?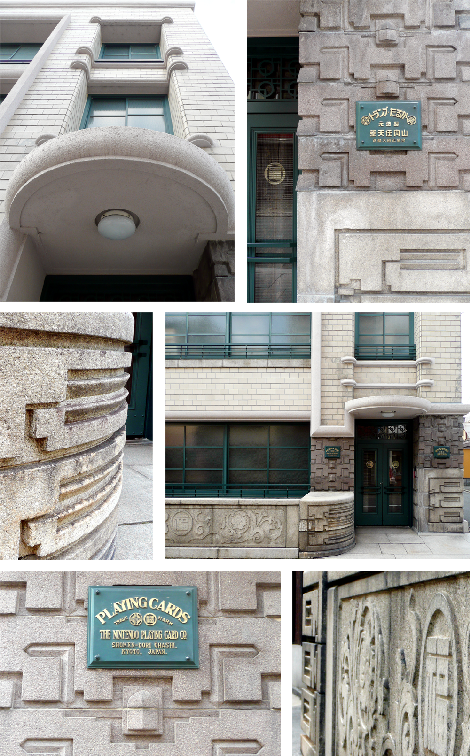 For your own pilgrimage, please refer to this map:
Nintendo - former headquarters
auf einer größeren Karte anzeigen
IMPORTANT NOTICE: The building is private property and can be viewed only from the outside. Please refrain from entering the building.